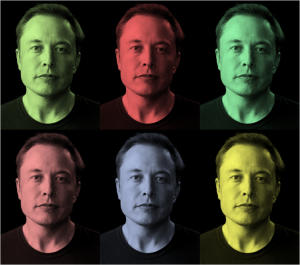 I spend a lot of time with CEOs of startup and early-stage businesses and I'm clear just what a tough gig it is. He or she has the challenge of continuing to define the business model and develop all aspects of the business (and people), whilst at the same time honing their own leadership skills (and managing their personal life). Leading a rapidly scaling operation is one of the toughest roles in business.
Some may take to the role more naturally than others but no one is born a CEO. New skills must be learned and existing ones improved, all at great pace. The transition from founder to well rounded CEO is incredibly tough. As an early-stage CEO explained to me in a coaching session, there are top down pressures coming from investors to build the business fast and hit targets, and at the same time there are bottom up pressures from the team to develop the culture and find and integrate new hires effiently. It's easy to very quickly feel squeezed.
A question that has been going through my own mind for a while now is what more can be done to develop the broad skillset of founders on their transitional journey to being a well-rounded CEO? How can we build leadership capabilities and also help people manage the emotional challenge?
I'm aware of various programmes that provide buisness support to startup and early-stage businesses to help them to scale up. My question relates exclusively though to the individual, not the business as a whole.
Obvious bias aside, I see coaching and mentoring as very helpful support , but what other personal support do new leaders want and need? I have a few thoughts of my own that I'm testing out with startup and early-stage CEOs and investors but I'd love your additional thoughts. How can we best support CEOs to hack their potential further?