"Why is it that when I ask for a pair of hands, a brain comes attached?" Henry Ford once asked. The capitalist economy of the last few centuries was built upon the work of men and machines. Men (and it was almost exclusively men) were paid to do, not to think. Command and control approaches to leadership prevailed, but these traditional approaches are outdated and ineffective. The way that businesses are built and led, and the future of work is changing: the world is more complex than it used to be and the best leaders are learning to adapt. To survive and grow in today's volatile, uncertain, complex, and ambiguous (VUCA) environment, leaders need skills and organisational capabilities that are different from those that helped businesses succeed in the past.
If you are you a new leader bored by the same old lists of leadership books, then I've compiled this list for you. Below is a collection of the best books for new leaders that will inspire you to think about what it means to lead in a rapidly changing world.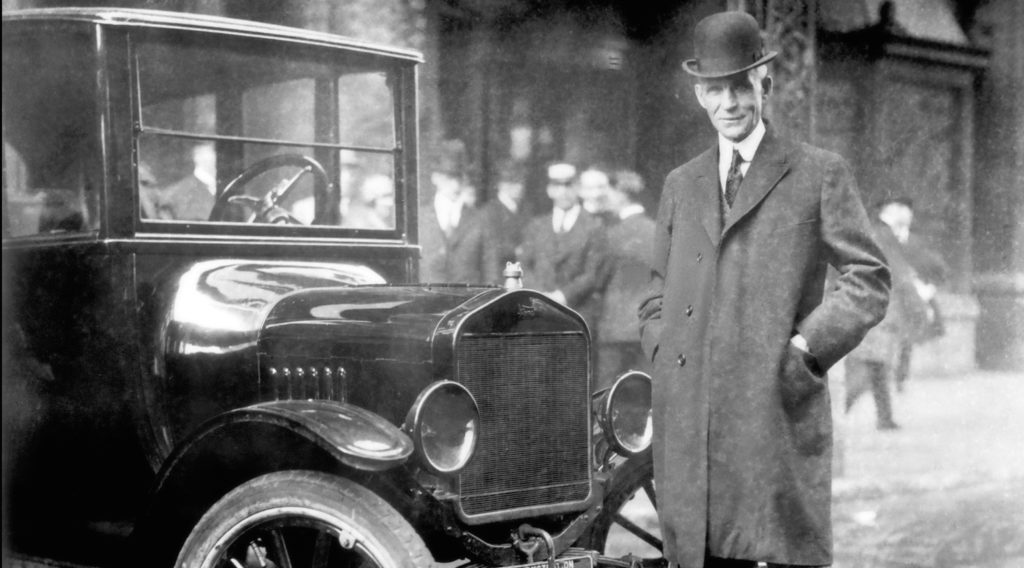 The Coaching Habit: Say Less, Ask More & Change the Way You Lead Forever
Traditional leadership was predicated on the idea that leaders were required to have all the answers, but those who understand complexity know that this is not possible. The Coaching Habit: Say Less, Ask More & Change the Way You Lead Forever is a great introduction to servant, or humble, leadership. The author, Michael Bungay Stanier, suggests some simple questions and techniques that will help you to shift your leadership style from one of omniscience to that of chief question-asker and listener, opening up your own perspectives and those that you lead.
We've all got a deeply ingrained habit of slipping into the advice-giver / expert / answer-it / solve-it / fix-it mode. That's no surprise of course. When you take the premium that your organisation places on answers and certainty, then blend in the increased sense of overwhelm and uncertainty and anxiety that many of us feel as our jobs and lives become more complex, and then realise that our brains are wired to have a strong preference for clarity and certainty, it's no wonder that we like to give advice. Even if it's the wrong advice – and it often is – giving it feels more comfortable than the ambiguity of asking a question.
The Hard Thing About Hard Things: Building a Business When There Are No Easy Answers
It is recognised that all businesses and leaders need to become more entrepreneurial in their approach. The Hard Thing About Hard Things: Building a Business When There Are No Easy Answers by CEO turned leading Silicon Valley venture capitalist Ben Horowitz is perhaps the most seminal book on building and leading a high growth technology business through to IPO.
As a startup CEO I slept like a baby. I woke up every 2 hours and cried.
Leadership is hard. In this book Horowitz provides bucket loads of straight talking advice and practical wisdom for navigating the toughest problems that no one at business school will teach you.
High Output Management
Andy Grove was the former Chairman and CEO of Intel. He was also a mentor to Ben Horowitz, who writes the Foreword to the latest version of the book. Grove unfortunately passed away in 2016 but he left an incredible legacy in High Output Management. Originally published in 1982, this book is a timeless classic, providing plenty of highly practical advice for new managers and leaders: what are high leverage activities and how to focus on them, how many direct reports are optimal, the efficiency of meetings and how to run them (including 1:1s), how to give performance feedback, compensation and promotions and employee training programs.
The art of management ([and leadership] lies in the capacity to select from the many activities of seemingly comparable significance the one or two or three that provide leverage well beyond the others and concentrate on them.
Trillion Dollar Coach: The Leadership Handbook of Silicon Valley's Bill Campbell
Trillion Dollar Coach: The Leadership Handbook of Silicon Valley's Bill Campbell is a book about a man who helped build some of America's greatest companies, including Apple and Google. A former college football player and coach, Bill didn't enter the business world until he was thirty nine. Moving quickly though through executive roles, he went on to coach the likes of Steve Jobs, Larry Page, Eric Schmidt, Ben Horowitz and Bill Gurley, to name just a few. Sadly Bill passed away in 2016, leaving a legacy of growing companies, successful people and an enormous amount of respect. This book is essential reading for anyone who wants to get a better understanding of how they can use a coach-approach to get best out of their team.
The path to success in a fast-moving, highly competitive, technology-driven business world is to form high-performing teams and give them the resources and freedom to do great things.
The Innovator's Dilemma: When New Technologies Cause Great Firms to Fail
The Innovator's Dilemma: When New Technologies Cause Great Firms to Fail by Harvard Professor Clayton Christensen, is a business classic. Written in 1997, it explains the power of disruption, why market leaders are often set up to fail as technologies and industries change and what incumbents can do to secure their market leadership for a long time. Any true understanding of disruption, and what it means for both your organisation's business model and your own leadership, must start with reading this book.
The logical, competent decisions of management that are critical to the success of their companies are also the reasons why they lose their positions of leadership.
Principles: Life & Work
Ray Dalio is the founder of Bridgewater Associates, one of largest hedge funds in the world with approximately $160 billion of Assets Under Management. That Dalio began the company in his two bedroom apartment in New York in 1975, makes him not just one of the world's greatest investors but also one of the world's greatest entrepreneurs, and someone worth listening to and learning from.
Principles: Life & Work is not your usual book. A unique and alternative thinker, Dalio identifies his own organically grown set of principles for building a successful life and business. According to Dalio, principles are fundamental truths that serve as the foundations for behaviour that get you what you want.
Look for people who have lots of great questions. Smart people are the ones who ask the most thoughtful questions, as opposed to thinking they have all the answers. Great questions are a much better indicator of future success than great answers.
Let My People Go Surfing: The Education of a Reluctant Businessman
Yvon Chouinard is the founder of the outdoor clothing brand Patagonia. An internationally regarded climber in his own right in his youth, he built the business out of a tin shed in Ventura, California in the 1970s into a global outdoor apparel brand with $800 million in sales while maintaining a strict commitment to sustainability in its products and supply chain.
You can't wait until you have all the answers before you act.
In Let My People Go Surfing: The Education of a Reluctant Businessman Chouinard explains his unconventional business philosophy and leadership philosophy. Patagonia is a stand up example of how pursuing an alternative strategy and style can lead to extraordinary financial and social pay offs. For an insight into the man and the business, this How I Built This podcast is worth a listen.
Simple Habits for Complex Times: Powerful Practices for Leaders
The paradox of many established leadership development coaches and companies is that they are trapped in the old paradigm of leadership thinking. Their own thinking and business models are themselves challenged by the very disruption that the leaders and businesses that they work with are struggling to deal with. Jennifer Garvey Berger does not fall into this category. Her book Simple Habits for Complex Times: Powerful Practices for Leaders provides some of the most contemporary and advanced thinking on leadership performance and how to be a better leader in a world that is inherently uncertain and the future unknown.
In a simpler world, perhaps unilateral power held by a single, smart, capable leader could rule the day. In a complex world, it takes a collective sharing of power, creativity, and perspectives to become agile and nuanced enough to lead into the uncertain future.
As your business grows, so too must your mind. Like a computer, horizontal development increases the size of your mental hard drive (with a focus on what you know), and Vertical Development boosts your processor's speed and power (how you think). Read more about How Vertical Development helps new leaders truly transform, with advice from Jennifer Garvey Berger on how to transform your habits of mind.
---
If you are a new leader and you enjoyed this, you might like:
If you've recently taken up a management or leadership role in a startup or high growth businesses then check out A collection of the best articles for new leaders, a list of bitesize articles to influence your leadership thinking.
In Why new leaders need a coach, mentor & therapist, I explain why new leaders need to wrap a professional support team around them to give themselves the best chance of success.